Farming in Europe stands at a crossroads.
In 2020, the EU introduced the Farm to Fork Strategy, a set of policy objectives devoted to reforming Europe's food system to meet the EU Green Deal goals. A year later, the EU finished reforming their Common Agricultural Policy (CAP), which defines how a third of the EU budget will be spent. The new "greener and fairer" CAP promised by the EU will distribute nearly €270 billion to over 6 million farmers from 2023-2027.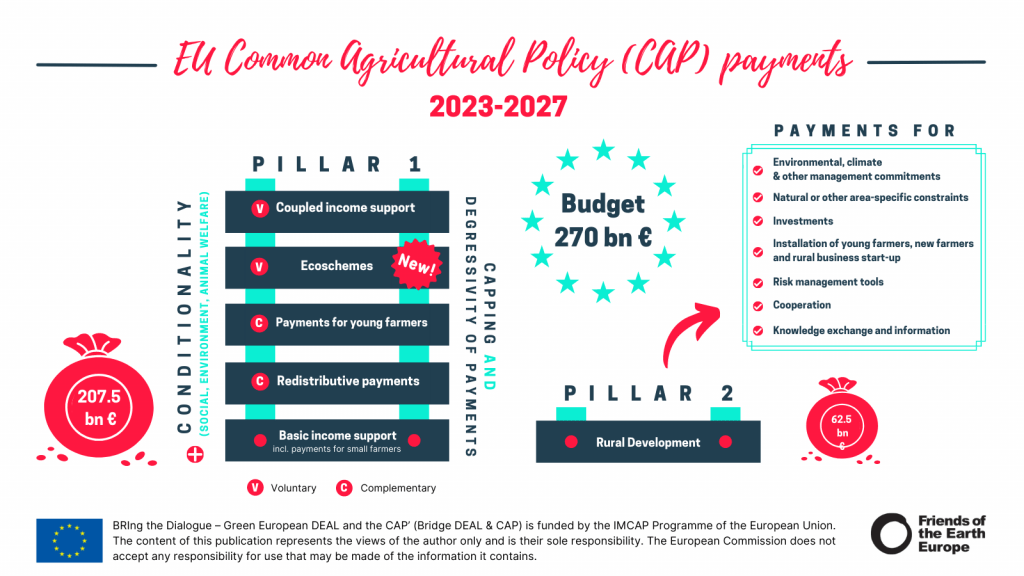 Historically, it has been used to prop up factory farms, exploitation and climate devastation. With its billions of euros in subsidies, it can now make or break the Farm to Fork Strategy. The way the money is shared has the power to re-balance power in food supply chains and create a fairer farming sector by supporting smallholder farmers, rural development, and sustainable farming practices.
So how far does this reformed CAP really achieve the Green Deal targets? How far does the new CAP measure up as a tool to create a sustainable and fair agriculture system? Dive into the details with these two new fact sheets made as part of the Bridge DEAL & CAP project.