Written by Marika Schoenherr, Young Friends of the Earth Malta
Organic farming, bathing suit and trekking shoes – what do they all share in common?
Read this article to find out more!
As part of the System:Reset Project Friends of the Earth Malta together with Generation (Change?) hosted a Youth Camp at the beautiful Majjistral Nature and History Park on September 18th and 19th. The camp was free and open to anyone interested between ages 16 and 21.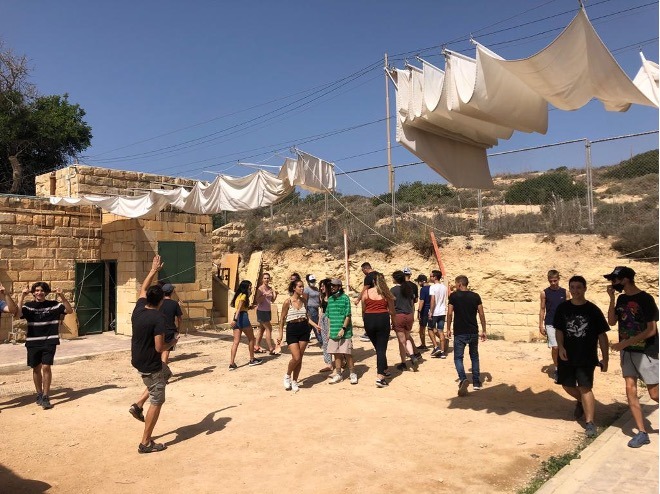 More than 20 young people from all areas of Malta came together to participate in this event and spent some fun time in nature thinking creatively. The activities covered plenty of teambuilding tasks, reflections and discussions on carbon footprinting, consumption, food waste and other sustainability-related topics as well as a cooking session held in teams. Day one was filled with various activities including a workshop on composting and a guided tour at the park and ended with stargazing and listening to birds and bats. To take in the impressions gained on that long first day, there was a lovely bonfire with a scrumptious vegetarian barbecue that could satisfy all. Later, everybody was free to set up a tent, put a mattress outside to sleep under the starry sky or find a bed inside the hostel-style dormitory. After 11pm it was only the mosquitos that were still talking…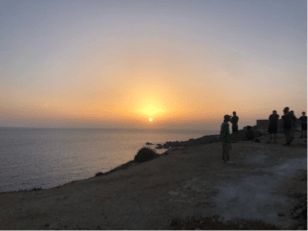 Let's sleep in after this exciting eventful day filled with lots of new knowledge and findings? Ha no way! Day two started early with a bunch of tired faces. After a morning swim and a team event in the sea, at the latest, everybody was awake and looking forward to the new day, which included another round of reflection and discussion sessions as well as lots of free time to walk around and explore nature or simply enjoy some tasty snacks at the open camp spaces. After a final game and delicious vegetarian pizza for dinner transport was ready to leave.
For sure, this was a great experience where everybody could think about their own role in climate change and of what individuals or even better communities can do to support the movement towards climate justice. By the end of the weekend the group had not only learnt more about nature and sustainability, but had also found hidden interests and passions. The composting workshop and the information about carbon footprinting especially left a deep impression on the students.  Even more than that: some of them made new friendships and definitely many lasting memories!
Follow this link if you want to find out more about the project System:Reset!