Gastivists and Young Friends of the Earth Europe
"We are not with you today due to the COVID-19 racism, but we do not accept to be silenced anymore"
On the 6th of November 2021, activists from Gastivists and Young Friends of the Earth Europe projected the faces and voices of the people who were refused access to #COP26 at George square, in front of the City Chambers in Glasgow. The UK government has refused visas of people with vaccines that they do not recognise, which overwhlemignly impacts people form the Global South, such as the Palestinian civil society. Even though Palestinians are the most affected by the climate crisis in Israel-Palestine and the least to contribute to it.
Meaningful decisions to fight climate chaos cannot be based on a racists and apartheid reality.
Letting the fossil fuel industry participate in the UN negotiations while excluding the people most affected by climate chaos deeply shapes the solutions developed to address climate change. They end up being market-based, ridden with false solutions and endlessly delaying real action.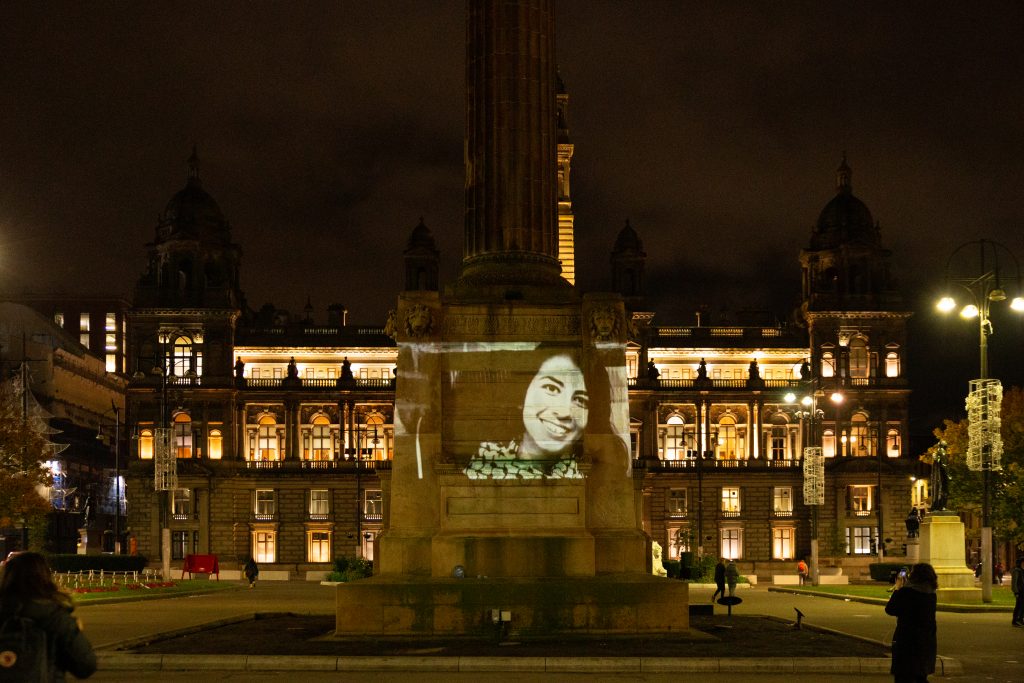 As activists of the Climate Justice Movement who are here in Glasgow, we must bring these voices center stage and point to the structural injustice and inequality that allow us to be here, while others cannot.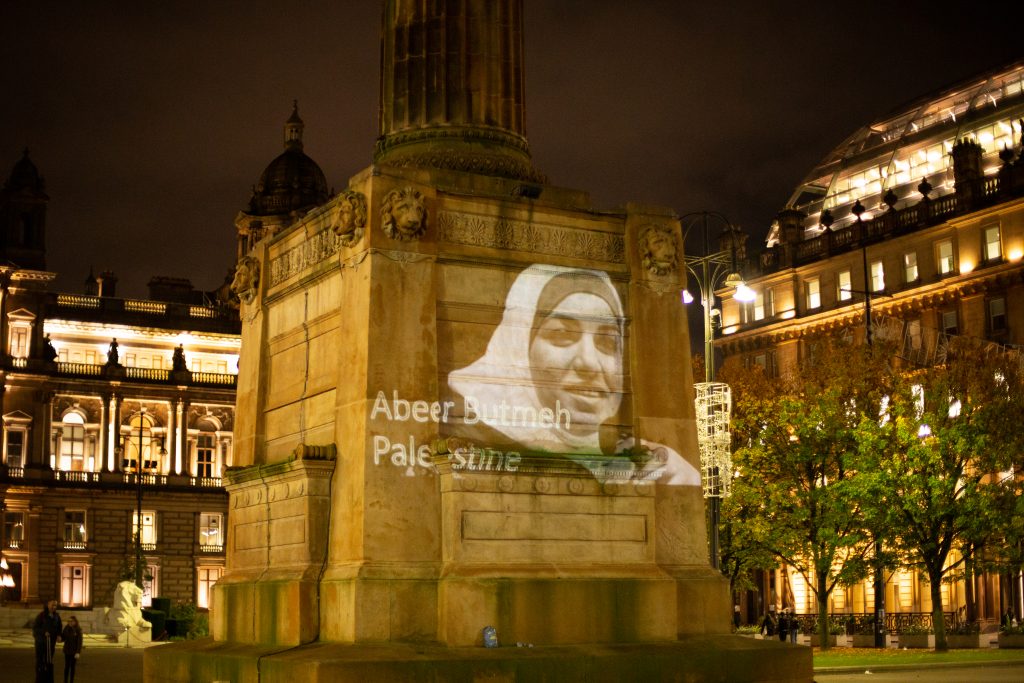 Share the voices of the people most impacted by climate chaos who are missing from #COP26 negotiations, use the #WhoIsMissing.