In a world where industrial livestock farming has become a steamroller, there are projects that resist and seek to turn the consumption model around with a firm commitment to extensive, sustainable and fair livestock farming.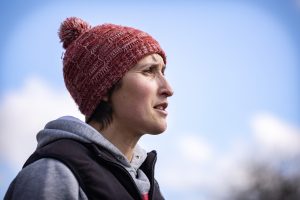 Amigos de la Tierra / Friends of the Earth Spain visited Laura, a breeder who, together with 127 other people grouped in Asoporcel, fights for the preservation of the Celtic pig.
Maintaining a living rural world
Laura's first contact with the Celtic pig breed was by chance. She "started with a piglet that was given up for adoption thinking it was a mini pig, and it turned out to be a Celtic pig". Now, she's part of the Celtic Pig Breeders' Association (Asociación de Criadores de la Raza Porcina Celta – ASOPORCEL), an association founded in 1999 and the only one officially recognized by the Xunta de Galicia for the management of the Celtic pig. Its function is to preserve and promote the breed, but also to promote the protection of ecosystems and natural resources, to look after the population's health and to maintain a living rural world.
However, despite providing all these benefits, initiatives like this encounter several obstacles. "First of all, bureaucracy. They don't make it easy to start a project in the countryside, and once you've started then there are also many obstacles against growth. In addition, from one year to now, all production costs have increased, leaving us with no margin at all", Laura commented.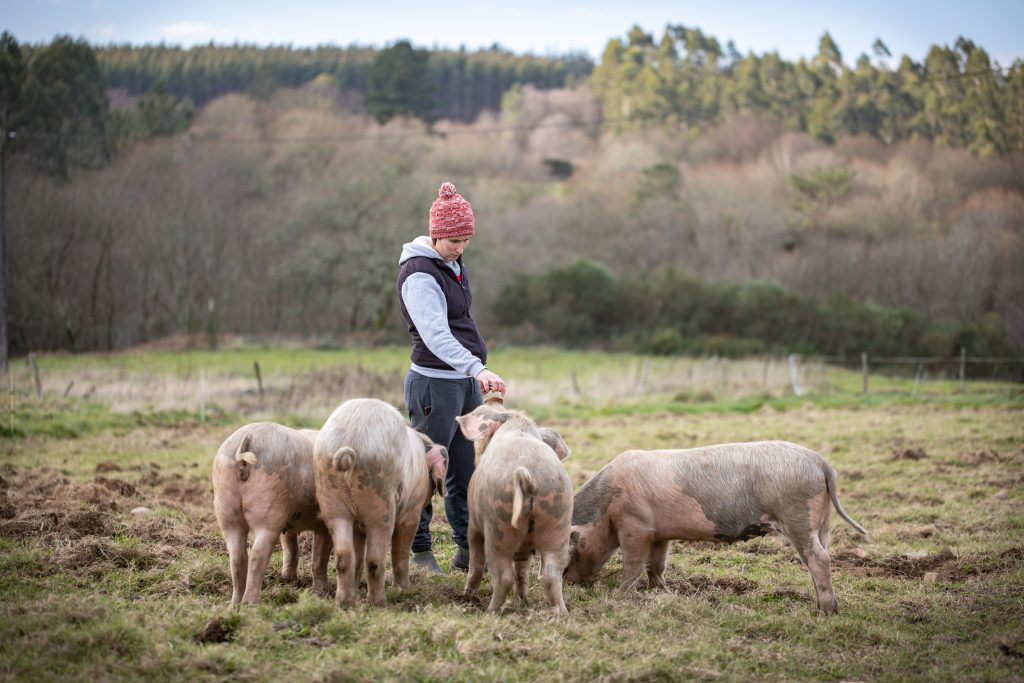 For some months now, the debate on the two models of livestock farming, extensive and intensive, has been gaining prominence in Spain. According to Laura, the problem lies in the fact that:
"Most people don't know the difference between the types of livestock farming. You can't treat a farm with 5 pigs and 25 piglets, which is what some of us may have, in the same way as farms with 1,500 sows. Our way of farming is a way of life, not a business. We cannot think like macro-farms do, they are factories."
Since the pandemic hit in March 2020, Laura points out that "the work of small farmers is being valued more, but there is still a long way to go. Unfortunately, there are still a lot of people who only look at the price."
Support for small-scale farmers
In addition to administrative hurdles and the limitations of the Common Agricultural Policy (CAP), some measures that could help small-scale agricultural and livestock activities are being curbed by the start of the Russian invasion of Ukraine and the fear of shortages. Laura believes that European policies "should focus more on local and small-scale projects, helping them rather than large landowners".
---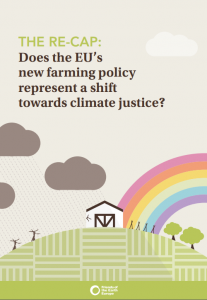 In 2021, the EU finished reforming their Common Agricultural Policy (CAP), which defines how a third of the EU budget will be spent. The new CAP will distribute nearly €270 billion to over 6 million farmers from 2023-2027. The way that money is shared out and spent has the power to re-balance power in food supply chains and create a fairer farming sector by supporting smallholder farmers, rural development, and sustainable farming practices.
So how far does the new CAP measure up as a tool to create a sustainable and fair agriculture system? Dive into the details with Friends of the Earth Europe's fact sheet.
---
Food systems undoubtedly need to transition towards extensive and organic livestock farming. Associations such as Asoporcel are helping to move in this direction but more support from the administration is necessary for these projects to continue with their important work. Laura concluded that the public policies "should be looking to ensure that producers have fair prices, when they have been stagnating for 30 years".