Izzy, Young Friends of the Earth Malta
From Monday 25th to Wednesday 27th October, Friends of the Earth Malta hosted the final Project Partner meeting project to evaluate and close a two-year long project – System:Reset.
Despite the challenges that Covid-19 has thrown our way, partners from Austria, Estonia, Cyprus, Croatia, Macedonia, and of course Malta, managed to come together at Il-Majjistral Nature and History Park while Ireland, Denmark, and Spain joined in via an online call in this three-day hybrid event.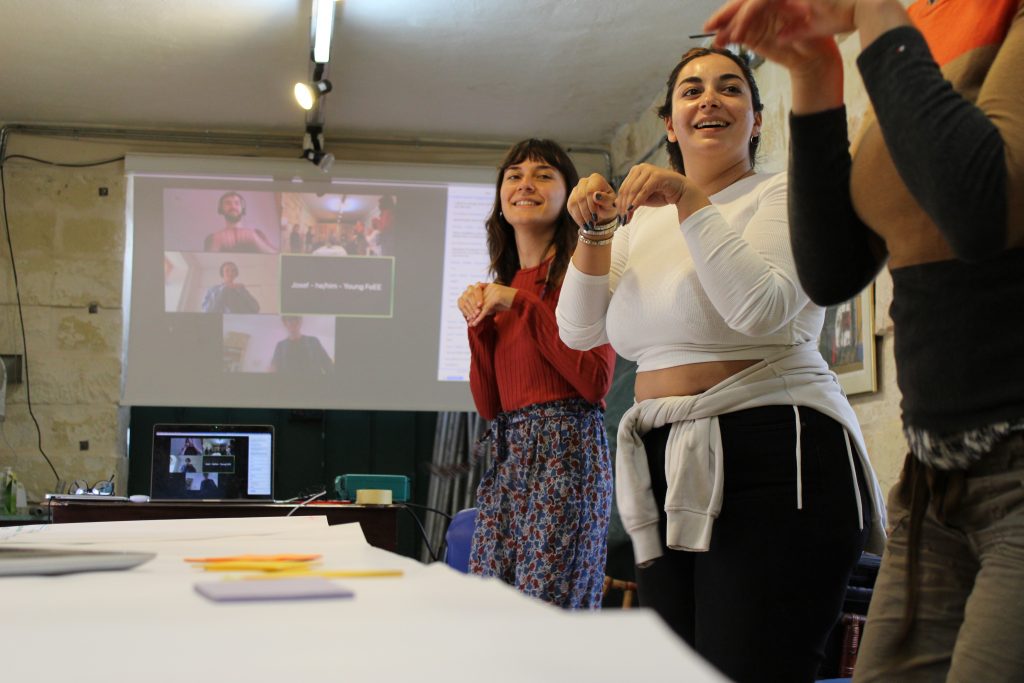 As my first Project Partner meeting, I was expecting endless power-points, long talks and no snacks. The meeting couldn't have been more different! This was an immersive meeting filled with a variety of sharing methods and activities that got us all thinking in a more holistic way. We were encouraged to not only consider the successes, failures, and outcomes of activities, but also our own well-being and feelings throughout the two-year project.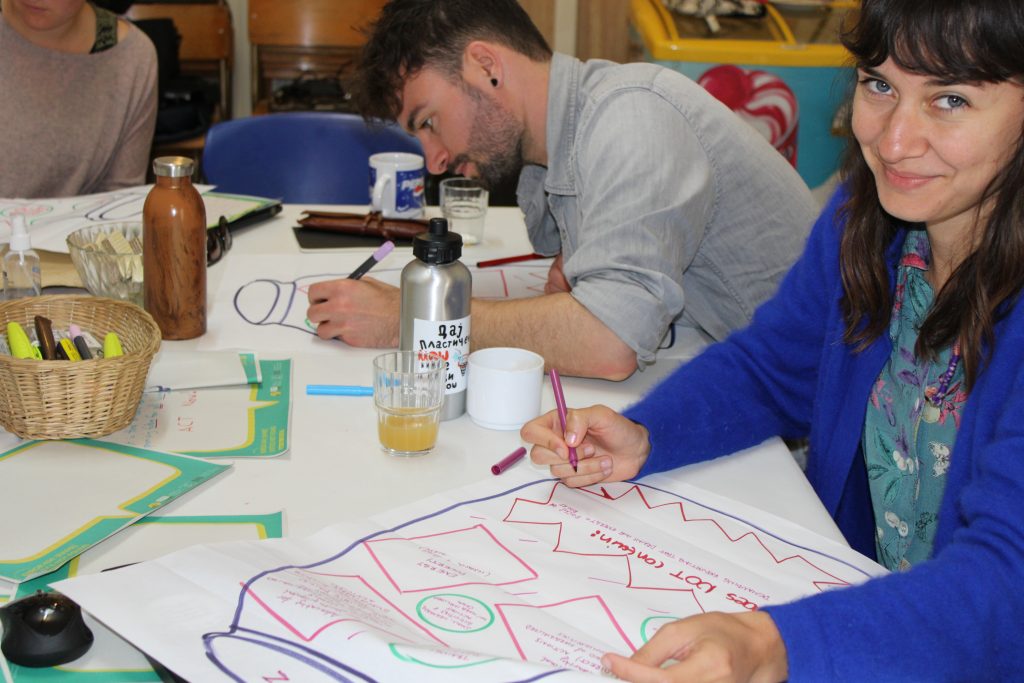 One particular activity that stood out for me was the timeline of activities. A two-year timeline where each country added in the activities they had accomplished on sticky notes. With a pen over the top, each person then drew the ups and downs of their individual emotions throughout the past two years. Unsurprisingly, the Covid-19 lockdown had hit everyone hard. Yet despite these unprecedented times, each group remained resilient and adapted their approaches to continue reaching young people and those from under-represented communities. I could see that this had clearly been difficult and remaining motivated was challenging but Friends of the Earth certainly has grit and determination. I felt inspired to see everything that had been accomplished in this project and to hear about the many young people FoE had reached and raised the voices of.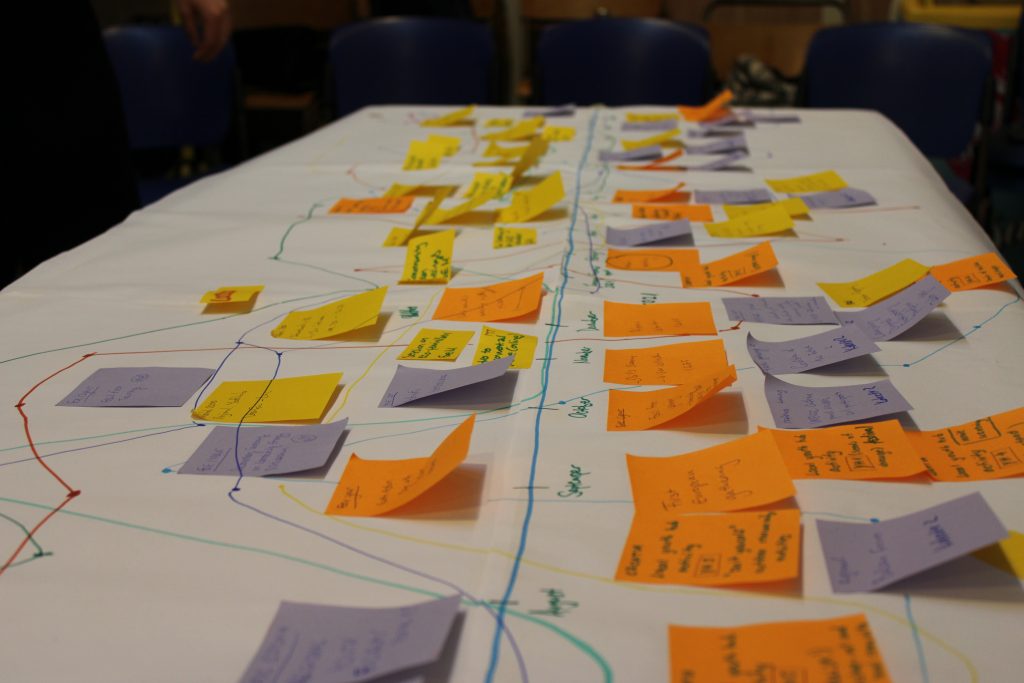 As a newbie to these Project Partner meetings, the real highlight was the sense of community, motivation, and striding for a common goal through collective action. I know that as I progress in my environmental career I will certainly be taking many activities, sharing techniques and knowledge from this meeting.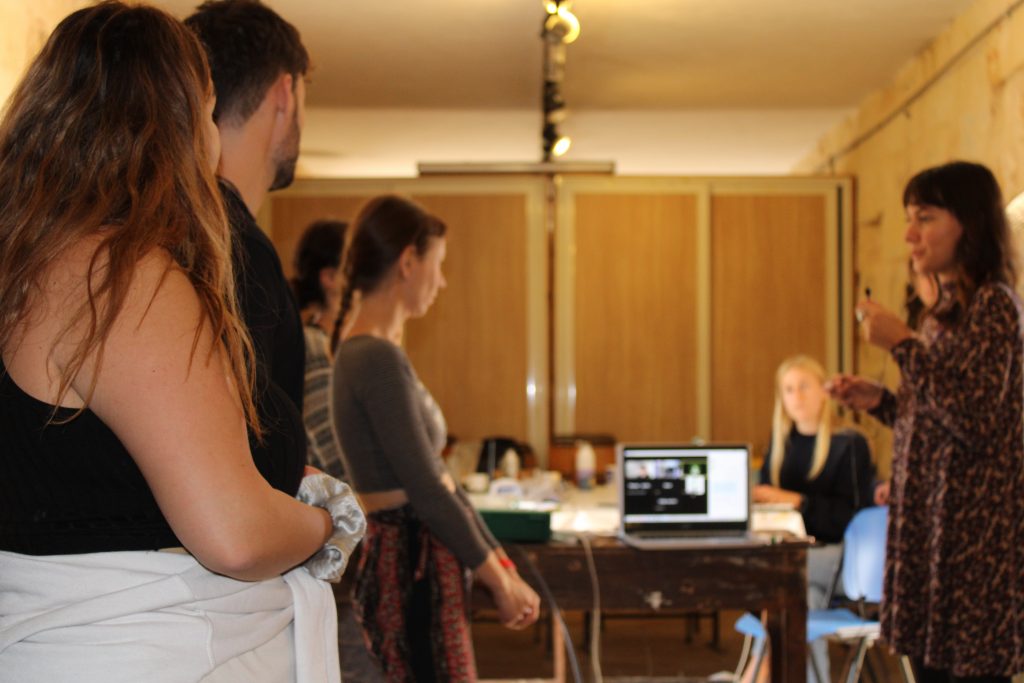 There were certainly no boring power-points in this Project Partner meeting and they even pulled through with the snacks! Despite the stormy weather, there were spare moments for tentative fires between showers, a culture night filled with delicious foods, sea swimming and an introduction of Dorsetshire slang – the 'lippy' weather certainly didn't get our spirits down. 
We are all now striving forward to the finish line. Implementing the final elements of this project, from press releases and COP26 actions, to illustrated websites and promoting 'The Youth Proposal for a Green New Deal' – look out for this!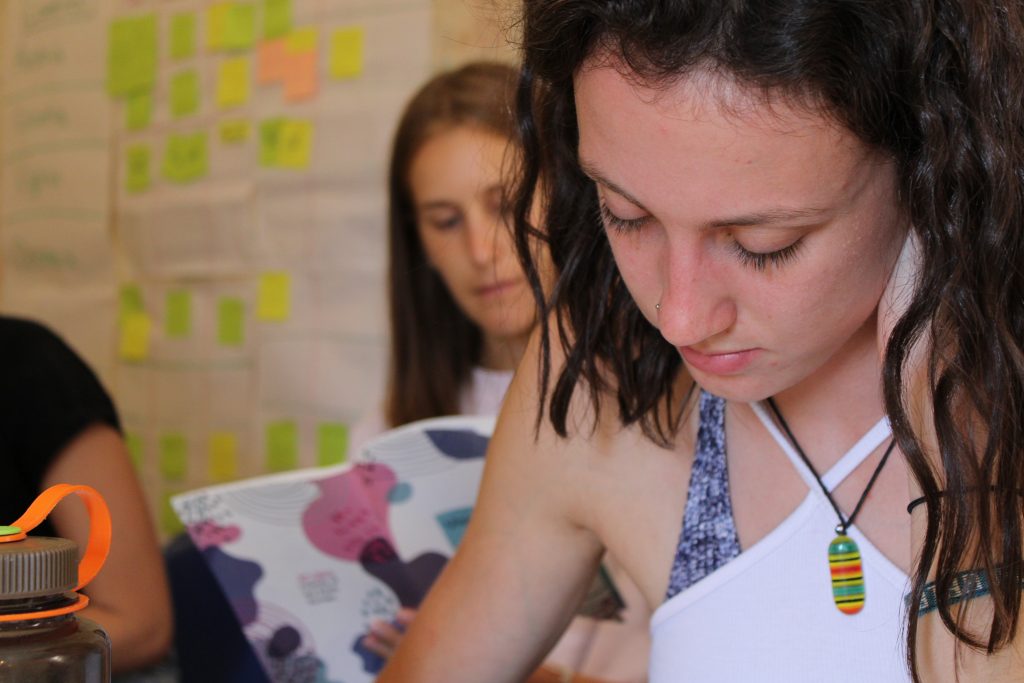 I may not have been involved throughout the whole project but I am grateful to have seen the final outcome and I am thankful to have met such inspiring people in the process. Izzy
What do we want? CLIMATE JUSTICE. When do we want it? NOW.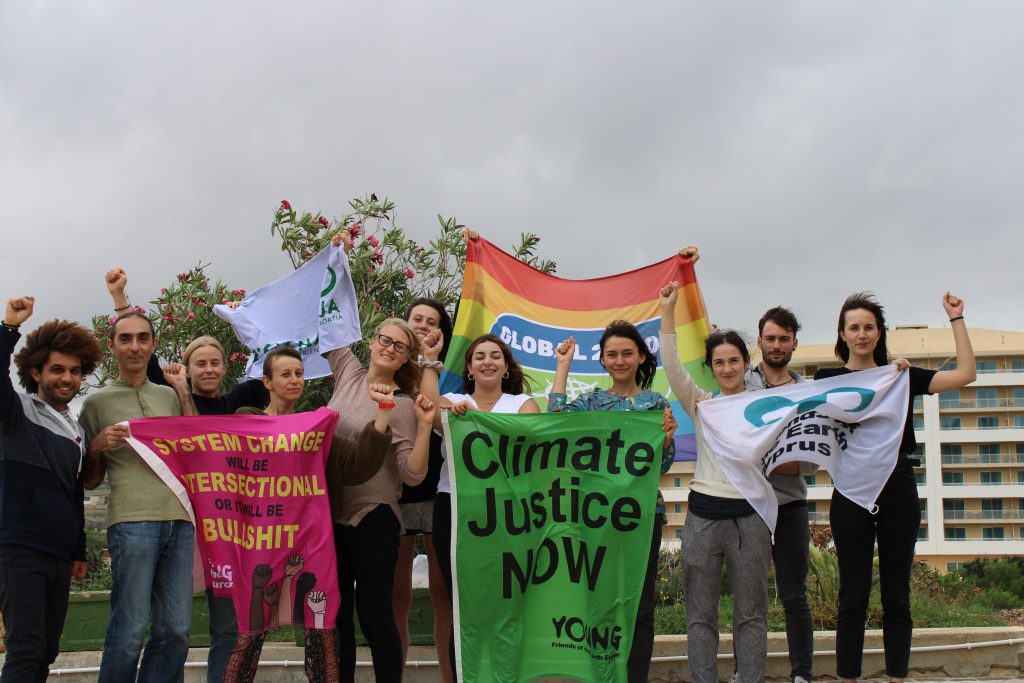 ***
If you want to know more about our System:Reset project and our new working group on the European Green Deal, contact us at josef.boraei@foeeurope.org