By Veronica from Colombia
It's difficult to know just how much time we spend reading news on a daily basis – it could be 30 minutes, it could be 3 hours, who knows! If you have a social media account, you'll know what I mean: We're bombarded every day with news from different sources, but we never stop to think about what makes some news articles more appealing than others.

During this year's "ERROR 404: [Name] Justice Not found", which was an event focusing on climate and social justice as part of the project SYSTEM:RESET, we had an insightful workshop about how to improve the way we communicate about climate justice and system change, and make our message difficult to ignore.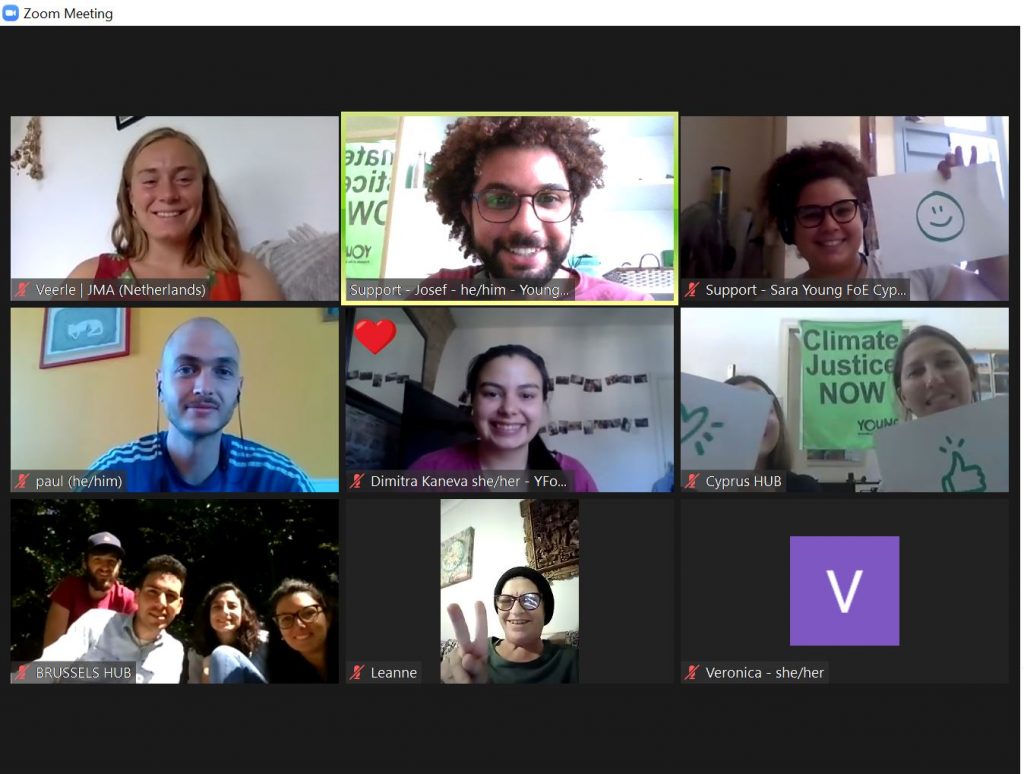 Through breakout rooms on Zoom, we had the chance to reflect together about where we get our news from and why. We came to the conclusion that we are attracted by news that:
Come from a channel we can trust
We haven't heard about before
Reflect our values
Display expertise on the topic itself
Come mostly from social media platforms or broadcast media
But how can we reach a large number of people, especially if we are part of a low-profile organization?

By having a journalist from a reputable channel cover the story, it will spread more easily and get more readers. Therefore, we need to think about how to get the attention of journalists. What do journalists want?
Stories that haven't been covered before
Photos/videos of something unusual
Develop a popular story
Insider knowledge
A reaction to a big decision that's coming up
A useful tip is to contact journalists that have covered similar issues in the past.
Did the journalist pick up the story? Good job! Now, make sure that a quote from your group is included in the article. By doing this several times, you will build your profile and become a respected source of information for people.
If you want to get in touch with us and learn more about what we do in the SYSTEM:RESET project, contact YFoEE!

This event was organized with the financial support of the European Youth Foundation of the Council of Europe and the European Union and was co-organized by Advaya, Amigos de la Tierra, A sud, BUNDjugend NRW, CAN Europe, EcoResolution, Eesti Roheline Liikumine, European Network Against Racism (ENAR), Equinox: Initiative for Racial Justice, European Coordination via Campesina, European Cyclist Federation, Food & Water Action Europe, Friends of the Earth Cyprus, Friends of the Earth Ireland, Friends of the Earth Malta, Gastivists, GLOBAL 2000, Kolektiv-Z, Right to Energy, Smartup – social innovation lab, Ulex Project, Ungdom NOAH, Union of Justice, Yes to Life, No to Mining, Young Friends of the Earth Europe, Zelena akcija / FoE Croatia