On a (very) warm day in Brussels, we had the opportunity to meet with Annelies, Gaëlle and Clara from Friends of the Earth Europe, Emma from European Coordination Via Campesina and Robbie from IPES-Food to discuss the Common Agricultural Policy and food sovereignty.
At the beginning of the session, our facilitators assessed our understanding of the Common Agricultural Policy and the idea of food sovereignty, facilitating an open discussion on our prior knowledge. We had the opportunity to hear from our peers from different parts of Europe, on their knowledge and experiences of agriculture in their respective countries.
So, what is the Common Agricultural Policy?
In simple terms- the Common Agricultural Policy – often referred to as the CAP – is a financial policy that aims to support farmers to improve agricultural productivity and ensure food security for the EU. It provides for income support, market and rural development measures to achieve this.
The agricultural policies of the EU are crucial in reducing greenhouse gas emissions, because the agricultural sector accounts for at least a tenth of overall EU emissions.
The European Court of Auditors found that the 100 billion euros of CAP funds attributed to climate action in the period between 2014-2020 had little impact on agricultural emissions. In fact, it was found that the CAP rarely finances measures with high climate mitigation potential at all.
Food Sovereignty and sustainable practice- where does the CAP stand?
Food sovereignty is the right of all communities to decide how they produce, market, and consume food. This right ensures they have healthy, nutritious, and ecologically sustainable food.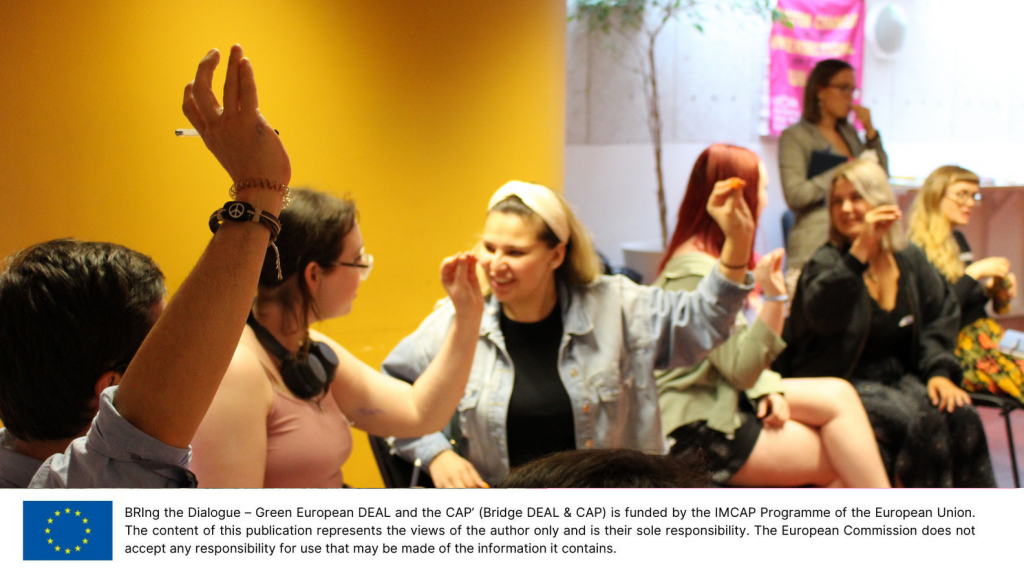 In our session we discussed animal agriculture, in particular livestock, which accounts for almost half of agricultural emissions. The session highlighted the importance of encouraging small, sustainable farms over large scale industrial farming practices. Unfortunately, the CAP does not seek to limit livestock numbers nor does it provide any incentive to reduce them. In fact, it can be argued that it has the opposite effect, by promoting the production of animal products and allowing greater subsidies for larger farms.
In 2020, 3,600 scientists signed a letter stating their concerns around the "current attempts to dilute the environmental ambition of the future CAP and the lack of concrete proposals for improving the CAP in the draft of the European green deal".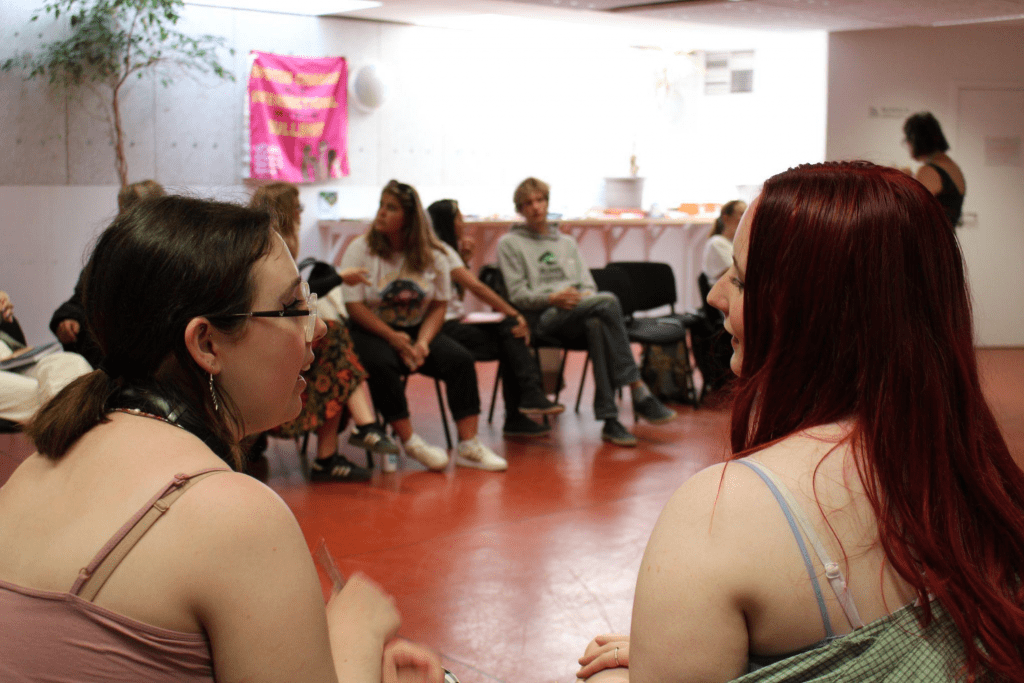 Overall, our session was very informative. I left the space motivated, for us as young activists, to campaign for support for sustainable practices, ensuring a just transition for rural communities and the agricultural sector.
Blog by Áine Dempsey from Ireland